NBPLA/GWSPM HBCU Summit
Wednesday, September 29, 2021
,
9:00 AM
to
Thursday, September 30, 2021
,
1:00 PM CDT
Category: Events
---
The National Black Professional Lobbyists Association (NBPLA) and The George Washington Graduate School of Political Management (GSPM) are proud to collaborate on the organizations' first HBCU Summit on Campaigns, Lobbying and Governments Affairs. This event is designed to introduce students of color to the variety of career options within the political and governmental arenas.
Through this event, HBCU students will get direct access to leaders in politics and government affairs, garnering valuable insights about best practices and how to break into the industry. The program also provides students an opportunity to network and form relationships with elected officials, political operatives, lobbyists, and other students pursuing a similar career path. Likewise, the HBCU Summit allows its panelists, speakers and corporate sponsors to be active participants in a broader effort to diversify the profession by contributing to the pipeline of talent at the collegiate level.
CLICK HERE FOR MORE INFORMATION AND TO SEE THE TENTATIVE AGENDA!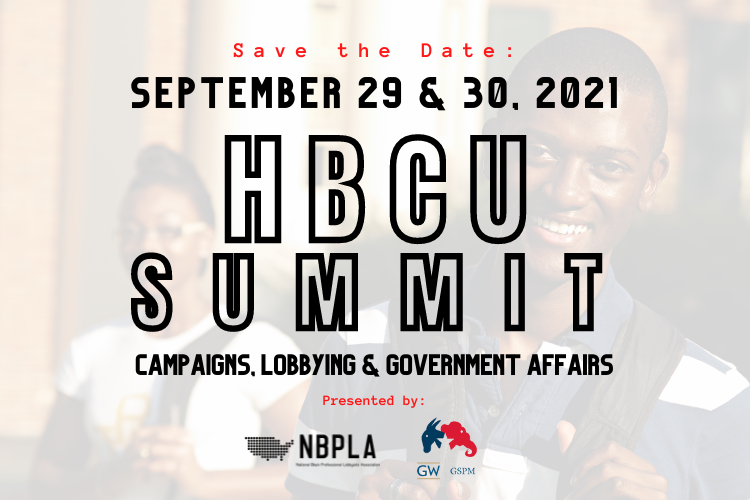 ---